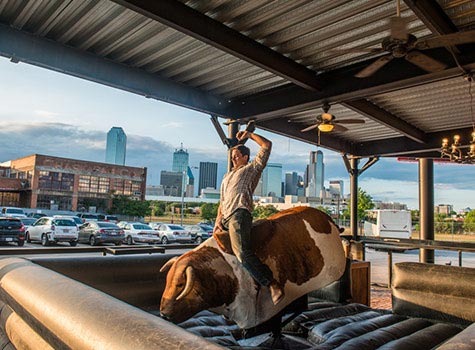 Unique Experiences around Every Corner
Imagine your team playing games and dining on the same field as the Dallas Cowboys. Or, getting to know their colleagues during a VIP western adventure in Cowtown instead of sitting around a conference table. Every program, like every relationship, starts with a blank slate. There are no cookie-cutter ideas at UV. From your very first call, you'll enjoy tapping into our creative resources. Whether it's a themed event, a team-building activity, transportation logistics or all of the above, our team of Dallas DMC experts guides you to the top experiences in the Dallas-Fort Worth area.
Learn about the bold, new North Texas Experiences that await your group.